3D modelling project in ZBrush. I wanted to create a character that could look like it would fit in a videogame. Started with a rough sketch on Adobe Illustrator and then started modelling in ZBrush based on that sketch.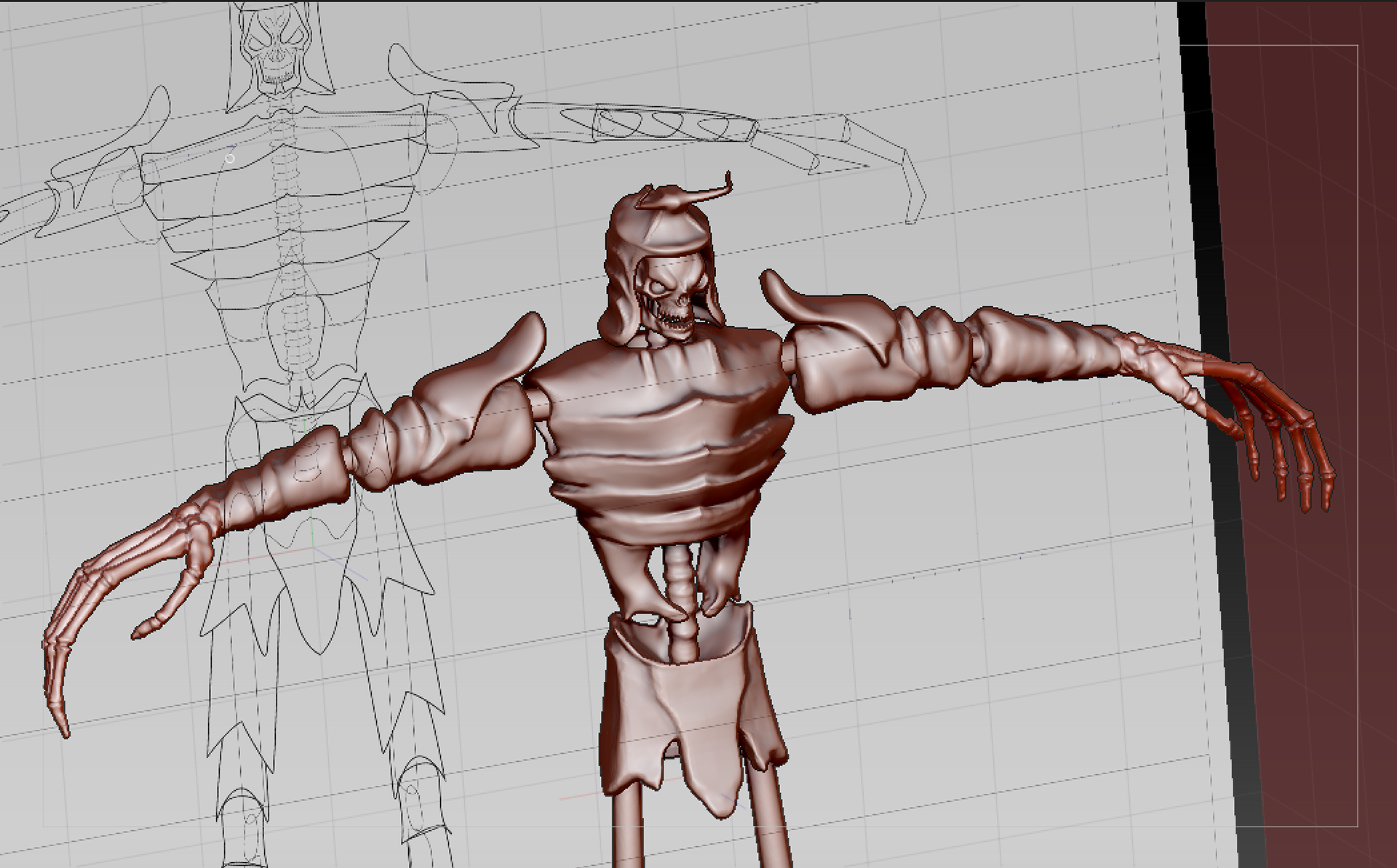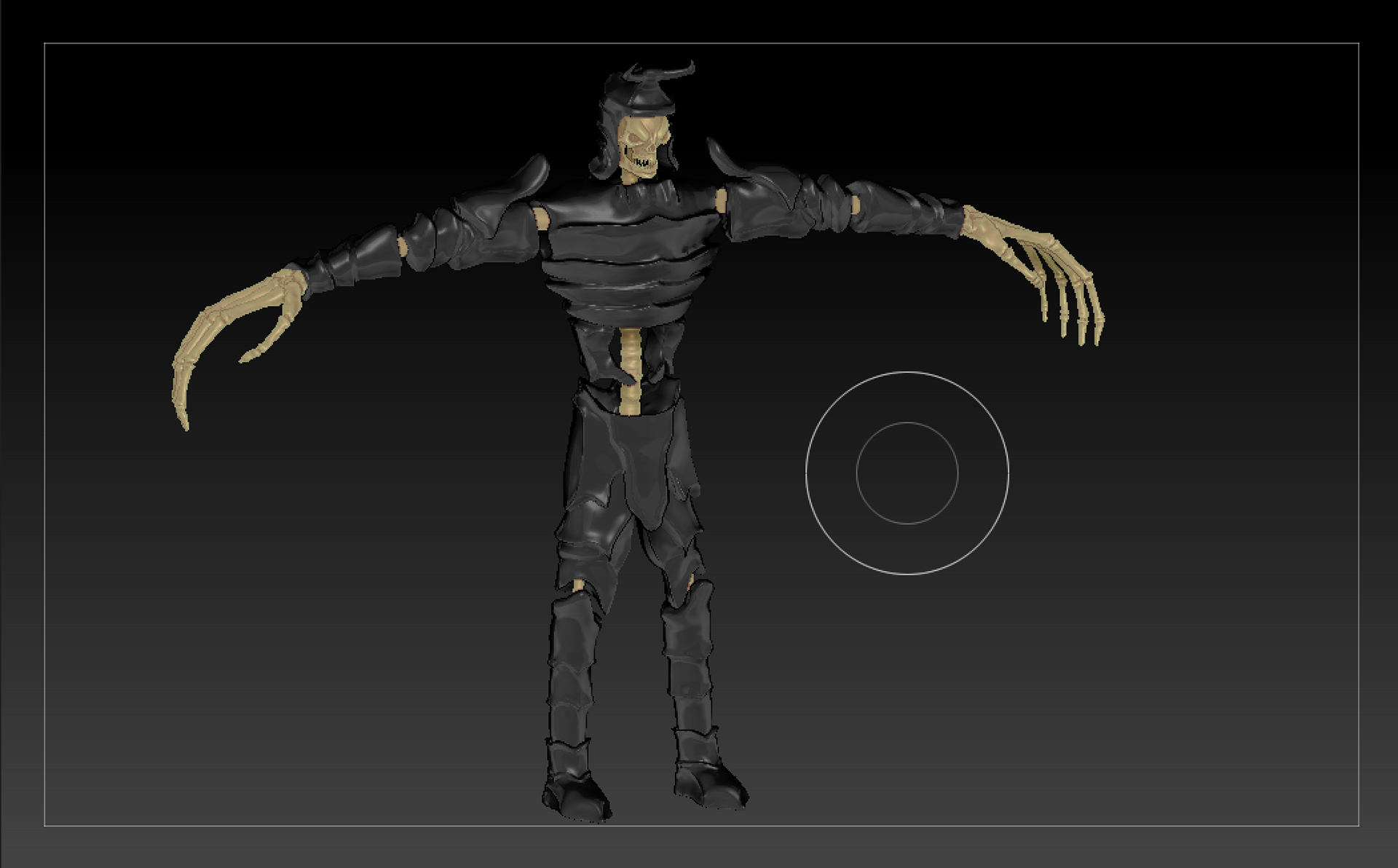 After modelling I worked on the pose. I chose a dynamic pose with a silhouette that would feel strong and distinguishable.
The final stage was rendering and setting the whole character in Adobe Photoshop, with some digital painting to help create the environment.